Our research is focused on the design, synthesis, characterization and possible applications of new supramolecular systems with unconventional properties and functions. By combining principles of synthetic and physical organic chemistry with challenges in materials and life sciences, we study the self-assembly and self-organization of molecular architectures into functional supramolecular systems.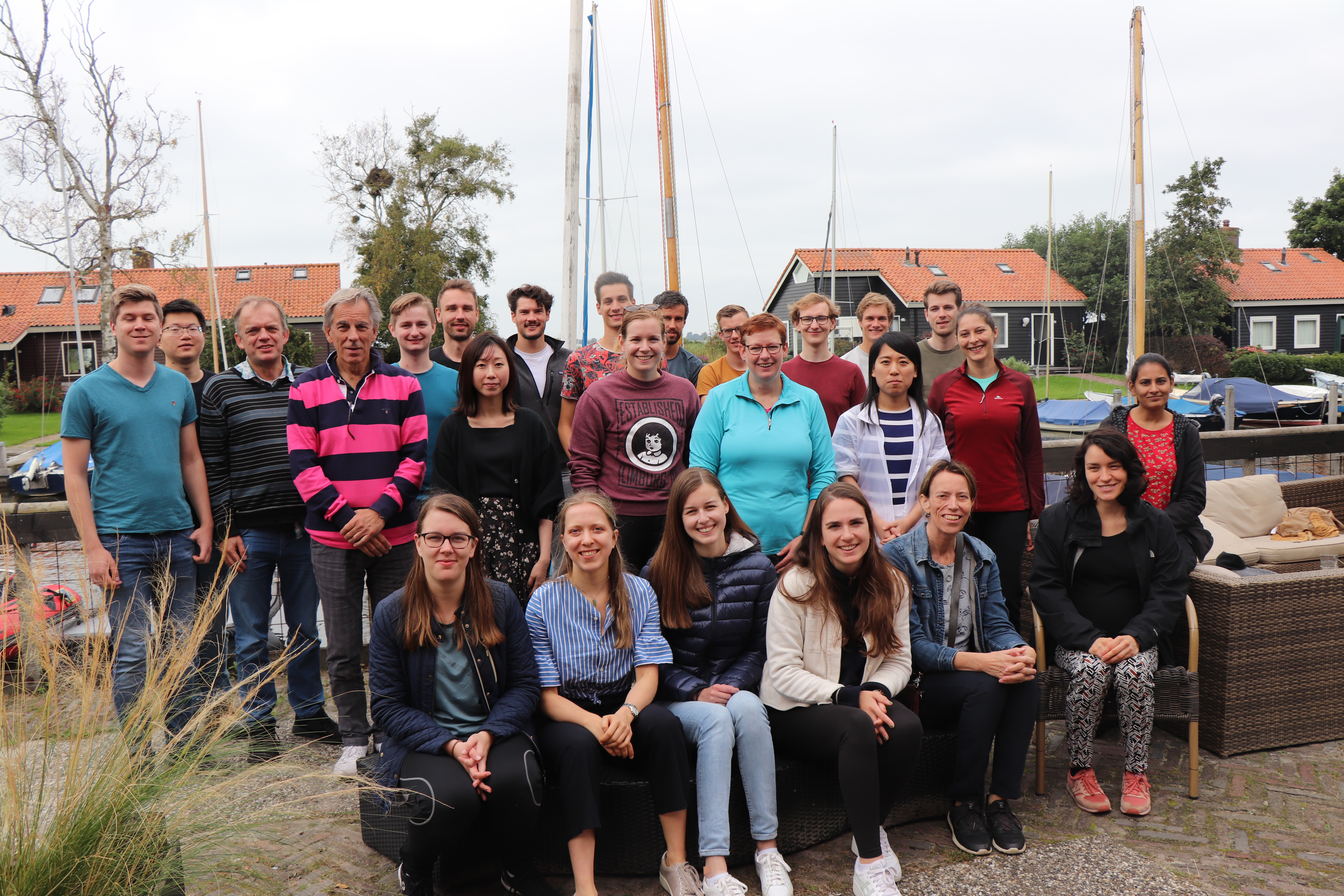 News
Ghislaine Vantomme made it to the finals of the Dream Chemistry Award with "Supramolecular Wires for Brain-Inspired Computing". Congratulations to Ghislaine! 
Dr. Shikha Dhiman has been appointed as a fellow at ICMS. Congratulations to Shikha!
Congratulations to Dr. Shikha Dhiman, for being awarded the Marie Skłodowska-Curie Fellowships grant from EuroTechPostdoc2!
Stef Jansen has been nominated for the KNCV Golden Master Award. Congratulations to Stef with the nomination and good luck at the award ceremony in October during the KNCV Evening of Chemistry.

 Congratulations to Dr. Mathijs Mabesoone, a former PhD student of the Meijer group, and Dr. Giulia Lavarda, a new member of the Meijer group, for being awarded the Marie Skłodowska-Curie Actions Individual Fellowships grant. We are looking forward to their scientific work.

"In situ with Bert Meijer"

, an interview with Bert in Chemistry World about the rewards of working with young people and the role of chemistry in fighting Covid-19.

A tribute to van 't Hoff: a prediction dating from 1894 about chiral molecules confirmed by Eindhoven scientists Marcin Ślęczkowski

 and Mathijs Mabesoone published in Nature Chemistry. Read more about it at Nemo Kennislink and C2W!
On February 27 & 28 2019 we had the Meijerlab Reunion, to celebrate Bert's birthday and to look back on 30 years of research of the group in Eindhoven. The scientific program with an overview of all speakers can be found here.